We raised over $5,000 for Christchurch Kids!
5 years ago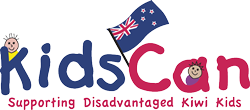 We raised $5,560 for KidsCan from selling our Monster Car.
KidsCan are planning to use the funds to fly 30 kids from Christchurch up to Auckland to participate in a week long activity camp.
Founded in 2005, KidsCan is a national charity dedicated to meeting the physical and nutritional needs of disadvantaged NZ children to enable them to be more engaged in their education and reach their full potential in life.